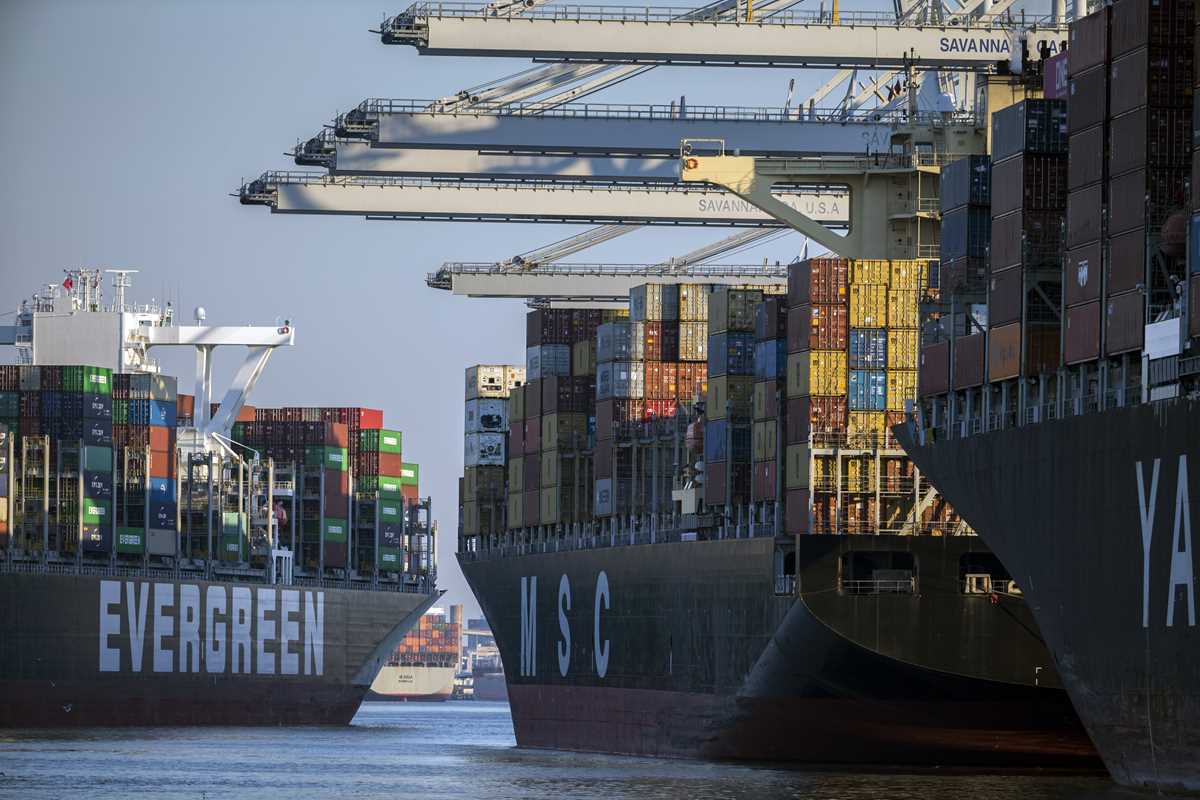 GENEVA (AP) — A World Trade Organization arbitrator has decided that China can impose retaliatory tariffs on imports from the United States totaling up to $645 million a year, capping a decade-long dispute over U.S. duties on some Chinese goods.
The dollar-value award issued Wednesday follows a decision in July 2019 from the WTO's dispute resolution process, which the United States has since gummed up by refusing to allow for new judges to be appointed to its body that acts as a sort of appeals court.
China had originally sought an award of $2.4 billion per year, while the U.S. had argued that fair compensation would have totaled no more than $106 million annually.
The ruling allows China to take action to balance out what the WTO ruled were unfair U.S. fees on some Chinese goods, including thermal paper, solar panels, wind towers, steel sinks and several types of pipes.
The standoff pre-dates a string of trade disputes between the United States and China through the WTO during the Trump administration.
China still has not applied retaliatory penalties on U.S. goods up to an amount of nearly $3.6 billion that were authorized by a WTO arbitrator in a separate decision in November 2019.
7 Risk-Off Stocks to Buy as Inflation Remains at Record Levels
Inflation has gone from a transitory problem that would take care of itself to an existential threat that is moving the Federal Reserve to take swift, aggressive action. In January 2022, the Consumer Price Index (CPI) showed inflation in the United States was at its highest level since 1982.
And the market is reacting predictably with what appears to be a shift from risk-on to risk-off assets. This is having a negative effect on many stocks, particularly in the tech sector, that are no longer justifying their extended valuations.
But investors are also seeing a drop in cryptocurrency prices and other speculative assets. This may be a short-term phenomenon, but if you're an investor looking at how to make money in 2022; it's time to get a little defensive. But playing defense doesn't mean accepting mediocre growth. It simply means moving into stocks and sectors that are likely to benefit from high inflation and rising interest rates.
That's the focus of this special presentation. We invite you to consider these seven risk-off stocks that look like strong candidates to increase in value even as inflation remains high.
View the "7 Risk-Off Stocks to Buy as Inflation Remains at Record Levels".