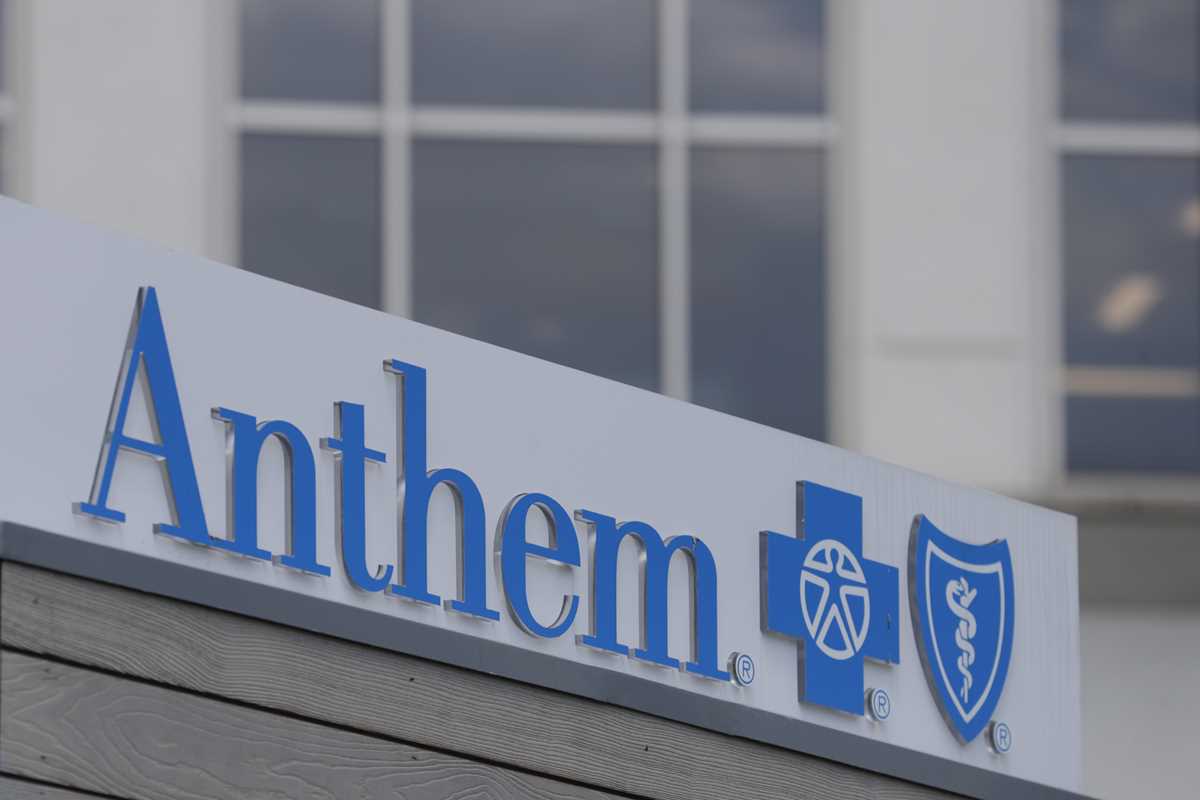 Anthem is starting 2022 with lower expectations than Wall Street for how the year will play out.
The Blue Cross-Blue Shield health insurer laid out on Wednesday earnings, revenue and enrollment projections that all fell short of average analyst expectations, and its stock slipped while broader indexes rallied.
The health insurer expects enrollment to grow, especially in Medicare Advantage, the privately run version of the federal government's coverage program. But it also anticipates some increased costs at least initially as the new customers start using their coverage.
Anthem said it expects this year that adjusted earnings will be greater than $28.25 per share on $152 billion in operating revenue, which excludes investment income.
The insurer also sees total enrollment ending up at somewhere between 45.6 million and 46.2 million people for the year after ending 2021 with about 45.4 million.
For next year, analysts expect, on average, earnings of $28.59 per share on $153 billion in revenue, with enrollment totaling about 46.8 million people, according to FactSet.
Most of Anthem's customers have plans they bought on the individual insurance market or through employers. But the company's government business, which includes Medicare Advantage and Medicaid programs it manages for states, grew 17% to more than 15 million people in 2021.
In the fourth quarter, Anthem also missed the consensus expectation by about $500 million with operating revenue of $36.02 billion.
The insurer's adjusted earnings of $5.14 per share in the quarter, beat expectations by 3 cents while Anthem's profit doubled to $1.14 billion.
For the full year, Anthem earned $6.1 billion on $136.94 billion in operating revenue.
Shares of Indianapolis-based Anthem Inc. fell more than 1%, or $6.17, to $433.01 Wednesday morning while the S&P 500 index advanced more than 1%.
(Ad)
Whether you're looking to learn the basics of futures or are a seasoned vet looking to hone your trading skills, our Technical Analysis Guide has everything you need to succeed in today's futures markets!
Anthem shares have climbed about 40% over the past year.
7 Manufacturing Stocks That Will Overcome Current Difficulties
The manufacturing industry was one of the hardest hits in 2020. In the initial months of the coronavirus pandemic, many companies were forced to shutter operations. However, opportunistic investors kept their eye on several of these companies as recovery stocks. And at the beginning of 2021, the emergence of several vaccines allowed businesses to reopen.  Not surprisingly, manufacturing stocks were among the biggest winners.
But where are these stocks headed in 2022? In December, American manufacturers reported their slowest pace of growth in 11 months. A closely followed index of U.S.-based manufacturers dropped to 58.7% in the final month of 2021. This was slightly lower than the 61.1% in November according to the Institute for Supply Management.
Still, any number of above 50% signals expansion. And the number is only slightly below the 60% level that signifies exceptional growth.
Ironically, it's the virus that continues to provide a headwind. Supply chains are unwinding but not nearly fast enough to prevent material shortages. The controversy surrounding vaccine mandates is causing labor shortages.
However, there's a strong likelihood that manufacturing stocks will have a strong year in 2022. And even if they don't, many of these stocks pay a reliable dividend. That's why we've put together this special presentation on the manufacturing stocks that will overcome current difficulties.
View the "7 Manufacturing Stocks That Will Overcome Current Difficulties".